By Holly Henbest
Are you ready to spring into action during the height of the home selling season? We hope so, because inventory remains extremely low and there is great demand for homes in our area! Before you schedule the photos and pick your price though, you might want to consider setting the stage. Yes, when you're selling your home, it's best to think about your home becoming a store that will be open for customers to visit, so you want to set-up or "stage" the store appropriately.
Lighting
First and foremost, make it light and bright. Have you ever walked into a store and the lights are off? No. So, make sure you leave your window coverings open and the lights on. Lighting makes a home feel happier.
Size & Space
When Buyers see a large or small space, they often don't know what to do with it. People have a hard time determining how to potentially use or furnish a vacant space, so showing them can be very helpful to ensure they understand the home.
Where to Focus
It may not be necessary to stage every room in the house, but the critical rooms to consider are the living room, dining room, family room and master bedroom.
Sound
An often overlooked, yet impactful staging tip is sound. When you're in a silent home, it can be unsettling, so Buyers will rush to look at the home and they will miss out on an opportunity to connect with the home. They will also focus more on the noise they are creating with their shoes or by talking, and that will distract them from the home and hurry them out the door.
Emotional Connection
You want to consider the importance of setting the mood and ultimately, you want people to fall in love with the home. The goal is to have Buyers picture themselves living in the home and creating wonderful memories there, so you want to help them create those mental pictures; sitting at the dining room table with friends and family, reading a book while relaxing by the fireplace, having their morning coffee or glass of wine at the end of the day. Adding accessories that add an emotional connection can be helpful.
Distraction
Another reason to stage a home is to distract from any challenges the home may present. No home is perfect, so staging can help you to influence the Buyer and help them create a list of reasons to fall in love with your home, versus a list of issues with the home. Maybe your kitchen is small, or the flooring is dated, or family room is an odd shape. The buyer won't care as much about those things if they can look around and picture themselves having a fabulous life.
How to Get Started
If you need to stage your home, you can partner with your Realtor, hire a professional Stager or interior decorator or you can do it yourself. Depending on the scope of the project, you may want to invest in consulting with a professional who has the tools, resources and experience to ensure it's done right. Be sure to check references, see samples of their work and discuss the "look" of the project.
The Henbest Team has two stagers on our team. We help to stage all of our listings because we believe in the value it provides, with the ultimate goal of selling our listings for top dollar.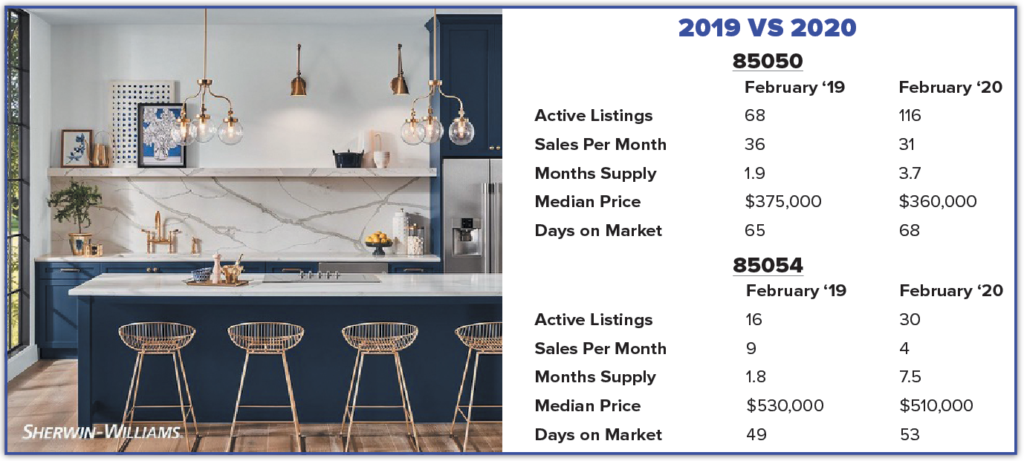 Holly has been a Desert Ridge resident since 2000 and has been a Realtor since 2006. She is the leader of The Henbest Team with Realty One Group. Holly is ranked in the top ½ of 1 percent of Realtors in Arizona and is a Certified Luxury Marketing Expert. She was also ranked #24 in 2019 by the Phoenix Business Journal and recognized by So Scottsdale Magazine as a Real Estate Superstar for 2019.